Beautiful

Design sets

& Framework

for Oxygen.

Build beautiful websites faster using our most flexible Tailwind CSS-based framework, design sets & tools for Oxygen Builder.
OxyMade Framework
Check our Tailwind CSS based most sophisticated CSS framework with 100s of utility classes ready to use within Oxygen Builder.
1000+ blocks & design sets
Browse our ever growing collection of beautiful niche design sets related to, woo-commerce, SAAS, restaurant, agency businesses.
Read our documentation
We have detailed step-by-step documentation to understand our colours, design system and also framework.
OxyMade Framework
Go through below links to find more about the awesome Monster framework.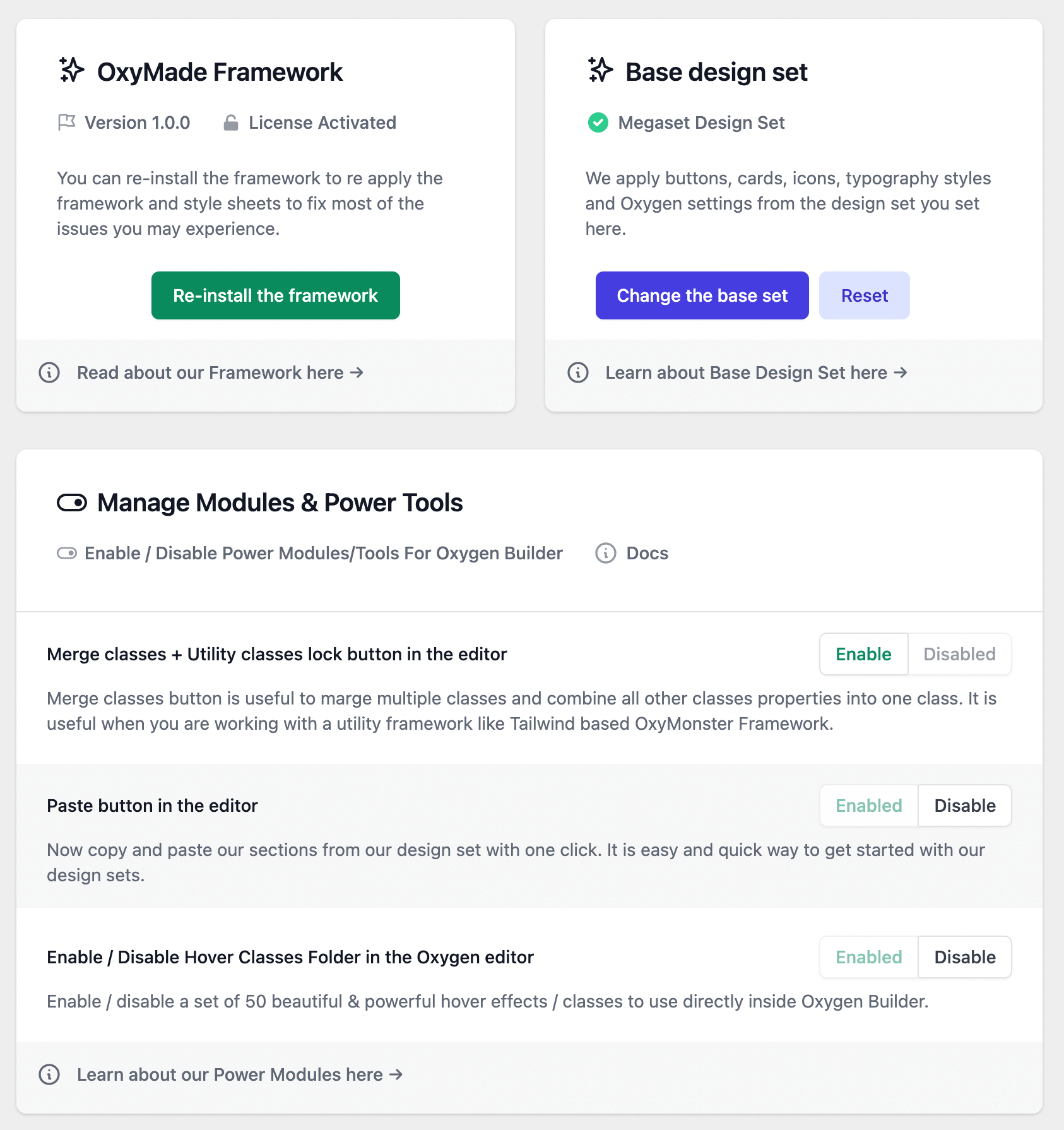 OxyMade Color System
We have developed a perfect color system based on CSS variables to power up your Oxygen builder to use multiple design sets at a time, without worrying about colors or compatibility.
Proper Design System
Get started with our ready to use design system powered by our OxyMade Framework. You have 600+ well developed CSS classes to quickly use them how ever you want.
Fluid sizing & spacing
You don't need to set a separate spacing & sizing for each breakpoint. All our padding, margins, sizes have responsive inbuilt.
View more details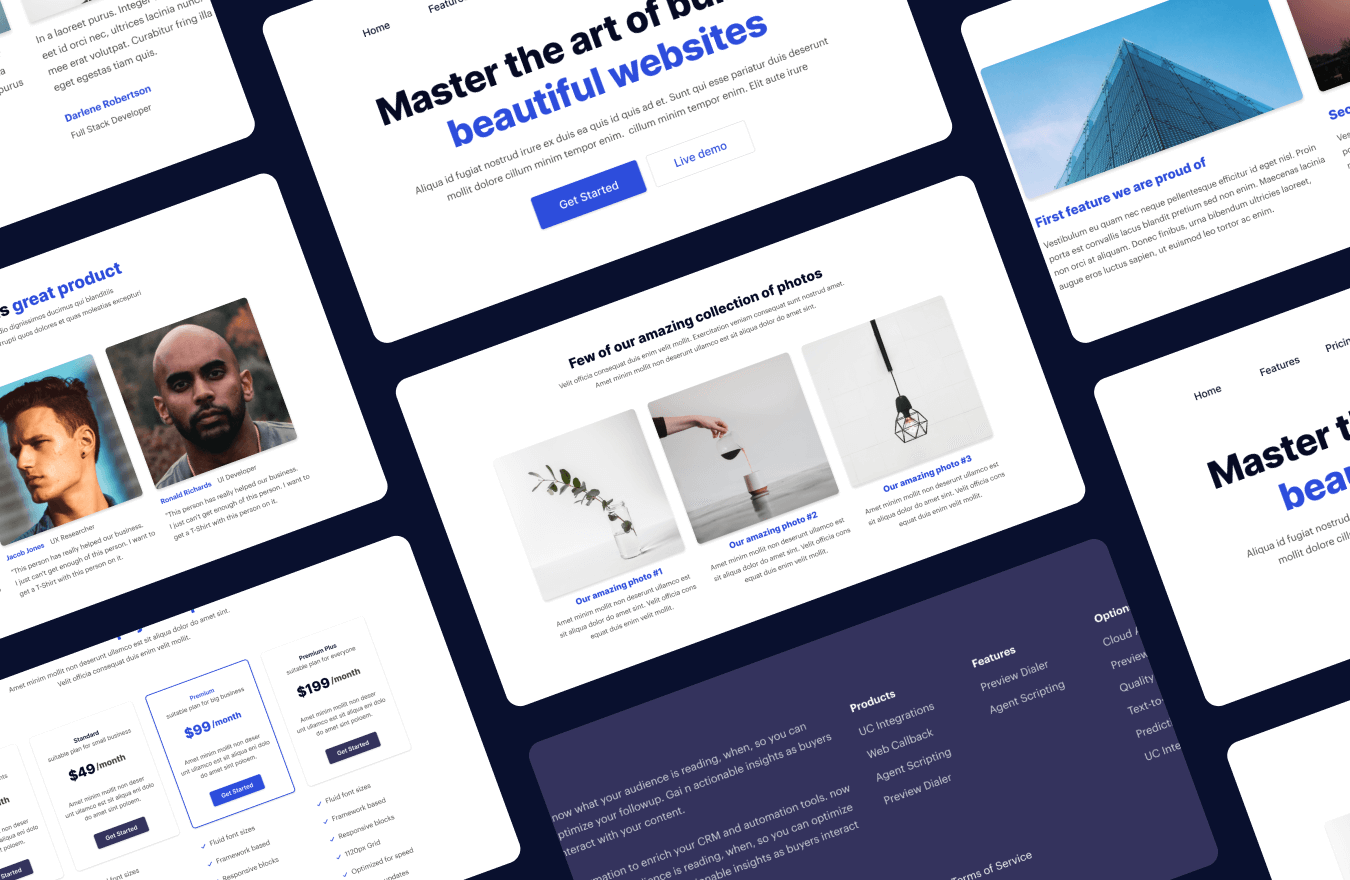 Get immediate lifetime access to the biggest design set available for Oxygen builder.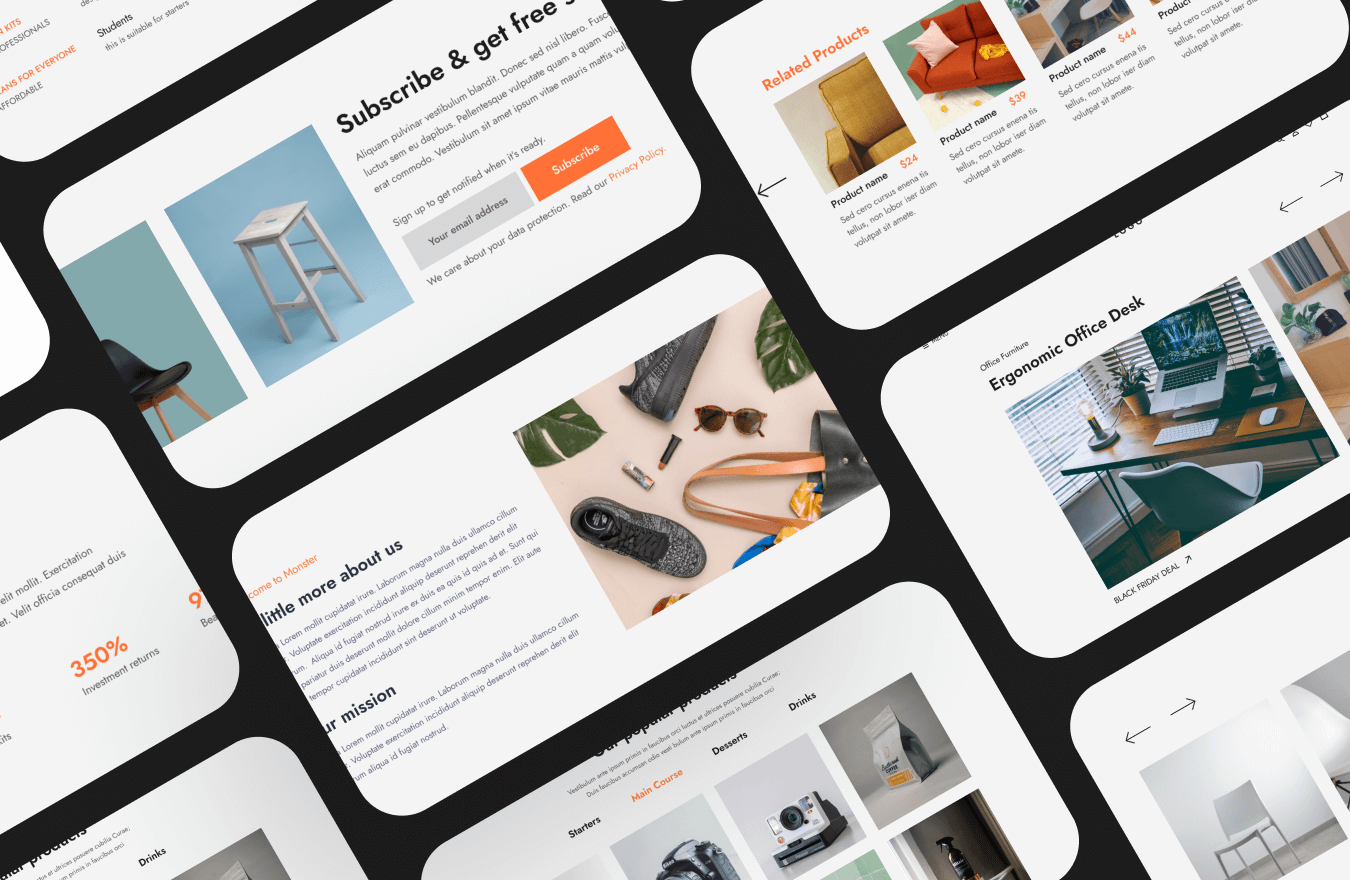 Get your hands on the beautiful design set dedicated for Woo Commerce.
Get started with our design sets
Kick start your web designing with our design sets and save 100s of hours for every project.
Mega set only
$149
14 day money back guarantee!
Get Started Now
We offer instalment payment plans during checkout
14 days no questions asked refund policy, buy with confidence.